About Chrissa Michelle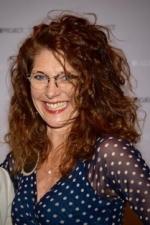 Chrissa Michelle
Contact Information
Office: 480.237.8107
Mobile: 602.770.8423
NMLS #: 289552

Office Address
2055 E Centennial Cir
Tempe, AZ 85284
Specializing in creating real estate financing to enhance your future, Chrissa Michelle expertly guides clients through the purchasing and refinancing of all types of residential real estate. Fueled by more than 20 years experience as a business owner and real estate investor, Chrissa is passionate about helping every buyer find the right loan for their needs.
Whatever your financial circumstances, she'll find you a competitive rate, service your loan quickly, walk you through the process and provide honest mortgage money answers, so you can feel confident about your decision, and the direction you're taking for the future.
The goal is always to make sure your financial future is pointed in the direction you want to go.
Peoples Mortgage Company is unique breed in the mortgage industry, licensed as both a mortgage BANKER and a mortgage BROKER; we are able to fund our own loans plus the advantage of working with several investors to find the right loan for your specific needs. Peoples Mortgage offers you a full line of mortgage products at the best possible price with the highest level of personal service!
Beyond mortgage and finance, Chrissa is passionate about empowering women to find the strength and confidence within themselves to lead lives full of the spirit of style, adventure and grace. To accomplish this she founded the Lemon Divas, when life gives you lemons add vodka, a group dedicated to guiding successful women to become fitter, leaner, healthier versions of themselves, and celebrating their success together.